Seth Monk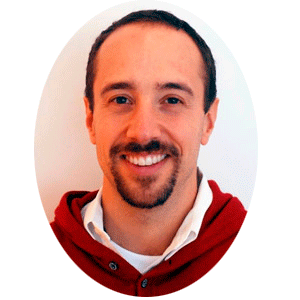 Seth Monk was born and raised in Andover, Massachusetts. At the age of 18 he was initiated into Reiki and became a disciple of a Vietnamese Zen Master.
In 2005, after graduating university, Seth traveled to Germany where he ordained as a Zen Buddhist monk and lived for 8 years in a monastery. During his ordained years, Seth worked at the in-house Chinese Medicine clinic and began guiding students in their practice. Seth started various meditation groups, led retreats around the world, and was able to practice with world-famous Buddhist masters including HH Dalai Lama, XVII Karmapa, Pa Auk Sayadaw, Ven. Ajahn Brahm, Tenzin Palmo and Thich Nhat Hanh.
After leaving the monastery in 2014, Seth traveled to India where he continued his training in various monasteries and holy sites before joining a 3-month retreat in a Thai Forest monastery in Australia. Upon returning to America, Seth taught at various places in Massachusetts including MIT, Andover High School, and South Boston Yoga. Returning again to India for a further 8 months of travel, Seth continued to learn about Indian culture and spirituality. During this time, he was fortunate enough to be initiated into the Siddha Kundalini Lineage of energy healers from a disciple of Avdhoot Baba Shivananda.
Currently, Seth has recently arrived back in Massachusetts and is guiding meditation groups and giving healings to those who feel called to receive his gifts.